Fear And Anger In American Culture: The Coronavirus And The Church
Mar 21st, 2020 | By
Dr. Jim Eckman
| Category:
Featured Issues
,
Politics & Current Events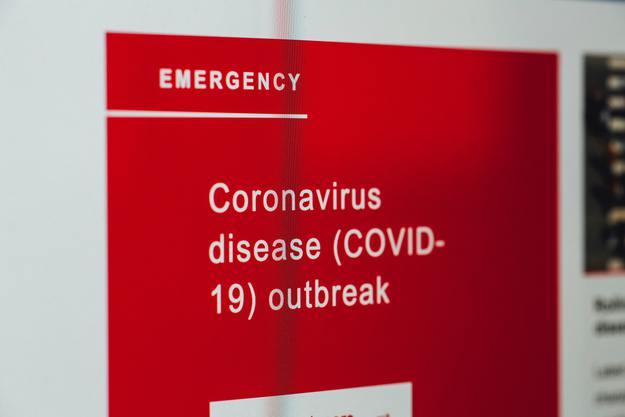 The coronavirus currently racing across the world and now America has fostered fear and, for some, panic.  Fear of the unknown is riveting and saps us of our trust in almost everything, including God.  The fear and panic in response to the coronavirus are exacerbated by the subsequent carnage in the equity and financial markets.  You see it in people's eyes as you talk with them and you hear it in their conversation.  We are facing something we cannot control—and it causes panic.  Our leaders seem incapable of fostering trust and calm. Instead, there are bitter, partisan accusations.  It is not only sad; it is dangerous for our democratic-republic.  Where does the church fit in all this?  What should our response as Christians be?
First, a few reminders to gain some historical perspective.  Over the last several decades, the world community has faced AIDS, SARS, MERS, Zika, Ebola, swine flu and even discussions about "superbugs."  Germs travel and the consequences can be severe.  For most of history, humans have faced horrible diseases.  Smallpox was normal for much of human history, as was yellow fever, malaria, cholera and typhus. Hygiene, medicines, vaccinations, etc. solved or at least brought most of these under control.  But at this point in history, we are emotionally unprepared for this crisis and what may lie ahead.  We have not experienced the extreme cycles of infectious diseases that previous generations endured.  We are in frighteningly new territory, all of which intensifies our fear and panic.  For many it raises questions about God, about death and about eternity.
Second, the coronavirus COVID-19 is not the seasonal flu that some have dismissed online. Its serious. Its life threatening. And Its spreading.  It will disrupt our way of life, at least for a while.  Social media is of no help, for it thrives on the latest conspiracy theory and misinformation.  We need experts and professionals as sources for accurate information in the midst of confusion.
"When there is confusion and uncertainty, look for experts who have dedicated their lives to help. In this case it means the doctors and health care professionals who are courageously fighting and preparing to fight this virus across the country and the globe. Through modeling this effort, church leaders can play a vital role in helping their people cut through the morass of misinformation to the truth."
Third, Ed Stetzer counsels that we, "Take time to think through what fears are at work in your heart and in your community . . . Fear can wreck our lives, or fear can serve as a catalyst to push us to a healthier way of growth.  Indeed, Paul gives us the framework for how to seek this clarity."   He encourages us to "not be anxious about anything, but in everything by prayer and supplication with thanksgiving let your requests be made known to God. And the peace of God, which surpasses all understanding, will guard your hearts and your minds in Christ Jesus" (Phil. 4:6-7).  Furthermore, Jesus taught us : "Therefore I tell you, do not be anxious about your life, what you will eat or what you will drink, nor about your body, what you will put on . . . Which of you by being anxious can add a single hour to his span of life?" (Matt. 6:25, 27).
Isaiah 26:3 promises: "You wilt keep him in perfect peace, whose mind is stayed on You, because he trusts in You."  Thus, we should be regularly in prayer and God's Word to refocus our hearts on where our hope, courage, and encouragement come from.
Psalm 27:1 states that "The Lord is my light and my salvation, whom shall I fear? The Lord is the strength of my life; of whom shall I be afraid?"
"Through epidemics, wars, and famines, the church has responded by offering a compelling hope of a kingdom that is untouched by these dangers. As Christians we stand in that tradition and have made those same professions every Sunday as we gather.  As our world is confronting their mortality, for some of them the first time, we have the choice to either place our faith in the hope of Christ or to mirror their fear born of a perishable hope."
Fourth, American culture desperately needs a sense of unity right now—unity in the face of a life-threatening crisis.  Stetzer is certainly correct in his observation "that we have made dealing with a crisis such as this virus significantly more difficult through our embrace of polarization and politicization. The problem with ratcheting up of the culture wars in the past decade is that we have essentially treated one another as if we have had the plague according to your cultural and political allegiances."  Now when we need to work together and to cut through tribal differences, we have little trust.  Furthermore, everyone seems angry right now.  Can we, as Christians, overcome the anger and rage towards those who disagree with us politically?   The president, the moral leader of our nation, not only disagrees with his political opponents; he attacks them personally with words of humiliation, mockery and scoffing; he shreds their character and their very person.  To disagree with him is to become his personal enemy who needs to be destroyed.  His political opponents respond in kind.  Instead of setting the tone for the nation, the opposite occurs.  The followers of each political position take on the tone of their "leader."  Civil discourse, reasonable debate and disagreement are now impossible in America.  There have been divisions within our nation before that were bitter and seemingly irreconcilable (e.g., the feud between Jefferson and Hamilton or during the 1850s before the Civil War).  But today, the level of bitterness and very personal animosity fosters a potentially lethal division when the nation most needs to evidence unity.  Leaders who cannot be believed will not be followed, especially in times of emergency.  Persuasively, Stetzer concludes, "We've become addicted to outrage and it's killing us."
Finally, in the midst of the coronavirus, what can the church of Jesus Christ do to counter the anger and rage, and minister to a culture that is vulnerable and consumed with fear and panic?  Stetzer offers some wise counsel:
First, "when dealing with others we must be empathetic." Instead of going to war with people, we start with the view of Scripture, that our world is broken, lost, and in bondage. God's solution for the world's sin was not to be outraged but to love, sending Jesus to die for us.
Second, we respond with humility. In Philippians 2, Paul told believers to be of the same mind as Jesus. And what is that mind? "He humbled himself." We can expect the world to respond with hostility when feeling threatened or misunderstood. We can understand when communities blinded by sin respond to Christians with tribalism and mistrust.   But we who know Christ must respond not with hostility but humility. We are not better than the people with whom we disagree; we have received a gift of salvation and should respond with humble gratitude. "This also means we are careful to be accurate in how we characterize those with whom we disagree. It's easy today to define those not like us by their worst day or worst examples, but none of us wants to be defined like that."
Third, we see people as image bearers of God—the basis for the value, worth and dignity of every person. "Even those who hate us are entitled to being treated with dignity. Remember Jesus told us to love our enemies, to do good to those who hate us. You can respect a person as created in the image of God and still disagree with their lifestyle or ideology."  This is a key issue where Christians need to lead— all people are created in the image of God and worthy of dignity and respect.
In this time of national crisis, the Church must not respond with anger or bitterness but with the love that Jesus shows: compassionate, respectful, and courageous (see Matt. 9:35-38).  Our hope is in a God who keeps His promises and who is worthy of our trust and confidence.  We have learned to trust in those promises, and to rest in His character.  Such love, such trust, such hope is what our world needs.  Perhaps this coronavirus pandemic will produce a significant spiritual awakening in our nation, drawing our nation back to Jesus Christ!  If so, the church must be the catalyst for this revival.
See Ed Stetzer, "People are Addicted to Outrage: Four Ways to Walk a Better Path," www.christianitytoday.com (11 March 2020); Ed Stetzer and Andrew MacDonald, "Christians, This Is Our Moment: A Call to Clarity and Mission," www.christianitytoday.com (12 March 2020).