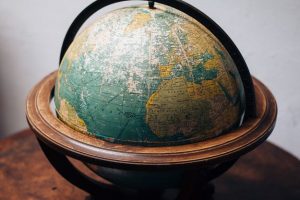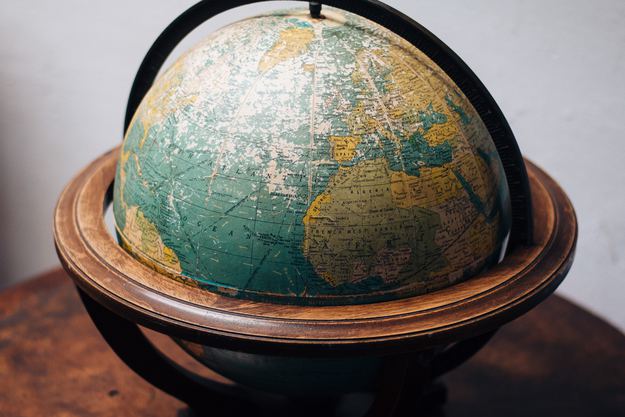 The Post-War International Order And 21st-Century Nationalism
The 20th century witnessed two World Wars, the Holocaust and the rise of atheistic communism. That century changed the role of the United States in world affairs. Since the administration of George Washington, the US largely followed the doctrine of isolationism, which was forcefully articulated in the 1823 Monroe Doctrine. But it was Woodrow Wilson's decision to enter World War I and his subsequent 14 Points, which championed the principle of national self-determination and set the agenda for the 1919 Versailles Treaty, which challenged this isolationism. The US was going to "make the world safe for democracy."
[continue reading...]
Recent Issues
View the most recent Issue below.
About IIP
James P. Eckman (Jim) is President Emeritus and Professor in Bible and History at Grace University in Omaha, Nebraska. He has been at Grace since 1983. He holds the following degrees:
B.S., Millersville University of Pennsylvania (1969)
M.A., Lehigh University (1973)
Th.M. (with honor), Dallas Theological Seminary (1983)
Ph.D., University of Nebraska–Lincoln (1989)
He has also completed additional postgraduate work at Trinity Evangelical Divinity School. He received the Charles A. Nash Award in Historical Theology while at Dallas Seminary. [Read More]

The Role Of The United States In The World Order?
The Economist commented in early December that "Unfortunately, America is tiring of its role as guarantor of the liberal order. The giant has not exactly fallen asleep again, but its resolve is faltering and its enemies are testing it. Vladimir Putin is massing troops on the border with Ukraine and could soon invade. China is buzzing Taiwan's airspace with fighter jets, using mock-ups of American aircraft-carriers for target practice and trying out hypersonic weapons. Iran has taken such a maximalist stance at nuclear talks that many observers expect them to collapse. Thus, two autocratic powers threaten to seize land currently under democratic control, and a third threatens to violate the Non-Proliferation Treaty by building a nuclear bomb. How far would America go to prevent such reckless acts?"

The End Of Abortion In America?
In early December, the US Supreme Court heard oral arguments in the Dobbs v. Jackson Women's Health Organization case, which could result in the Court overturning the 1973 Roe v. Wade decision. The normal procedure for the Court is to hold a preliminary vote on the decision, after which the Chief Justice, John Roberts, assigns a member of the majority to write the decision, which is then reviewed and amended by the Court; a decision no doubt will be handed down in late June 2022. At this point, it is uncertain what that decision might be. Permit me this opportunity to review the history of abortion since 1973 and then analyze the possible scenarios of what might occur in June.

Genesis Patriarchs 19:1-20:18
As God destroys Sodom and Gomorrah, Lot escapes with his two daughters who commit incest with him, while Abraham's deception with Abimelech threatens the covenant line.

Christmas: Themes Of Hallelujah And Worship
Sometime during the 2021 Christmas season, you have no doubt heard the reverberating words from George Friderich Handel's imposing oratorio, Messiah. Written in just twenty-four days in 1741, Messiah has three distinct sections: part one, the "Christmas Story;" part two, "The Redemption Story"; and part three, "The Resurrection and Future Reign of Christ on Heaven and Earth." Initially, Handel's oratorio was performed more during the Easter holiday, but gradually it became associated with Christmas, such that today it is almost always performed sometime in December by community, church and college choirs throughout the nation.

Ethics: The Unthinkable Becoming Acceptable
Years ago, I read an article written by the late Chuck Colson, who made this observation about ethical issues in Western Civilization: "What was once unthinkable, become debatable and then gradually becomes acceptable." I do not know whether this was original with Colson or whether he borrowed it from someone else, but many times I have affirmed the accuracy of this reflection. I guess I have become hardened as I have gotten older, but I find myself rarely stunned by cultural accommodation anymore. Developments I once regarded as unthinkable are now accepted widely and enthusiastically.