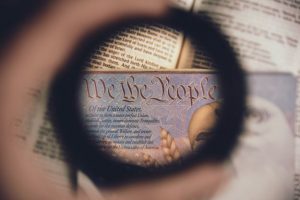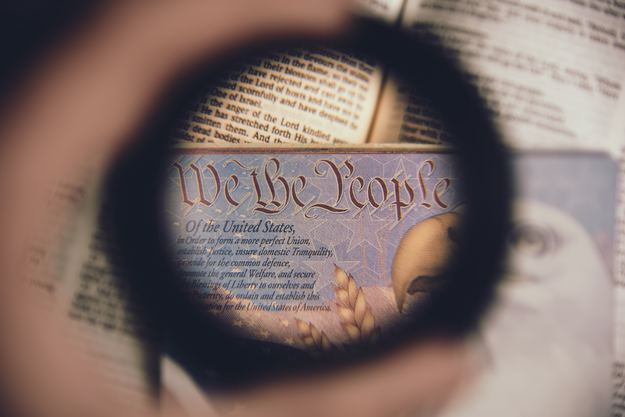 Legal And Cultural Confusion: Individual Rights And Intolerance
The American experiment in democracy is wrapped around precious terms such as rights and liberties: The freedom of expression; the free exercise of religion; due process rights such as legal representation; and, because of the diversity of America, principled pluralism. It is my argument that all of these freedoms are under siege. Each is being challenged by a Postmodern culture that values attaining individual autonomy through outright coercion and enforcing ideological intolerance in the name of selective exclusivity. Such developments are altering the American experiment—for the worse.
[continue reading...]
Recent Issues
View the most recent Issue below.
About IIP
James P. Eckman (Jim) is President Emeritus and Professor in Bible and History at Grace University in Omaha, Nebraska. He has been at Grace since 1983. He holds the following degrees:
B.S., Millersville University of Pennsylvania (1969)
M.A., Lehigh University (1973)
Th.M. (with honor), Dallas Theological Seminary (1983)
Ph.D., University of Nebraska–Lincoln (1989)
He has also completed additional postgraduate work at Trinity Evangelical Divinity School. He received the Charles A. Nash Award in Historical Theology while at Dallas Seminary. [Read More]

The Growing Surge Of Interest In The Occult
God's Word identifies a false kingdom, the kingdom of darkness, ruled over by Satan (meaning "adversary"), which parallels and challenges God's kingdom. It is a kingdom with false philosophies (Colossians 2:8), false religions (1 Corinthians 10:19-20), false ministers (2 Corinthians 11:14-15), false doctrine (1 Timothy 4:1; 2 Peter 2:10) and false Christs (1 John 2:18, 4:3). Satan is therefore leading a rebellion against God. The salient issue in this rebellion is who has the right to rule the universe—God or him? Apparently, one-third of the angelic host joined Satan is his rebellion. Humanity has also joined this rebellion (see Genesis 3) and, before we trust Christ, we are citizens of Satan's kingdom.

The Student Debt Crisis: An Entitlement Debacle
The American higher education system has become totally dependent on its students amassing huge debt to finance a college degree. It is now a system in crisis. The basic statistics explain the nature of the crisis. Josh Mitchell of the Wall Street Journal explains that borrowers owe more than $1.5 trillion in student loans, an average of $34,000 per person. Over two million of them have defaulted on their loans in the past six years, and that number grows by 1,400 each day.

Hebrews 9:11-9:22
More in-depth discussion from Dr Eckman: Jesus as our High Priest & the Mediator of the New Covenant.

Thinking Biblically About Artificial Intelligence
In April 2019, The Ethics and Religious Liberty Commission of the Southern Baptist Convention issued its Artificial Intelligence: An Evangelical Statement of Principles. The statement is an important tool, enabling Christians to think about the expanding technology known as artificial intelligence (AI). In the Perspective, I want to summarize this significant statement.

Ethics: The Unthinkable Becoming Acceptable
Years ago, I read an article written by the late Chuck Colson, who made this observation about ethical issues in Western Civilization: "What was once unthinkable, become debatable and then gradually becomes acceptable." I do not know whether this was original with Colson or whether he borrowed it from someone else, but many times I have affirmed the accuracy of this reflection. I guess I have become hardened as I have gotten older, but I find myself rarely stunned by cultural accommodation anymore. Developments I once regarded as unthinkable are now accepted widely and enthusiastically.