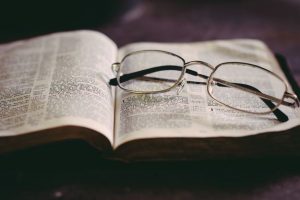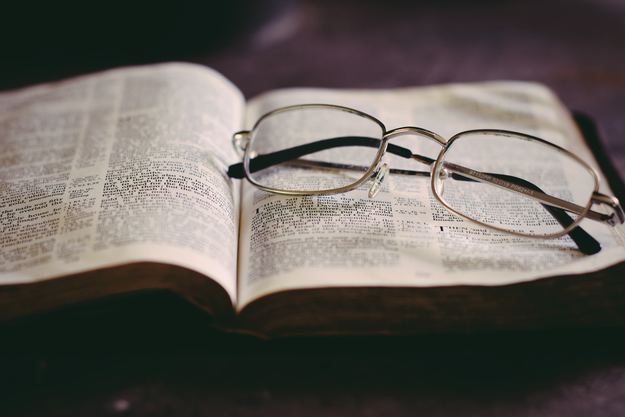 The Words We Speak: Evangelicals "Speak" To Our Culture
James, the brother of Jesus, explains that "the tongue is a fire, a world of unrighteousness. The tongue is set among our members, staining the whole body, setting on fire the entire course of life, and set on fire by hell." Later in the same chapter he declares that "if you have bitter jealousy and selfish ambition in your hearts, do not boast and be false to the truth." [ESV]
[continue reading...]
Recent Issues
View the most recent Issue below.
About IIP
James P. Eckman (Jim) is President Emeritus and Professor in Bible and History at Grace University in Omaha, Nebraska. He has been at Grace since 1983. He holds the following degrees:
B.S., Millersville University of Pennsylvania (1969)
M.A., Lehigh University (1973)
Th.M. (with honor), Dallas Theological Seminary (1983)
Ph.D., University of Nebraska–Lincoln (1989)
He has also completed additional postgraduate work at Trinity Evangelical Divinity School. He received the Charles A. Nash Award in Historical Theology while at Dallas Seminary. [Read More]

Thanksgiving In Historical Perspective
When did the national day of Thanksgiving begin in the United States? After the United States had completed its Constitution in 1787 and the new Congress was in session, the Congress proposed that the Bill of Rights be added to the Constitution as the first 10 amendments. (The Bill of Rights was one of the conditions for ratification of the Constitution). Representative Elias Boudinot of New Jersey and Connecticut Congressman Roger Sherman proposed that President Washington declare a national day of Thanksgiving, with "one voice, in returning to Almighty God their sincere thanks for the many blessings He had poured down upon them."

Teachers And The Crisis In American Public Education
Most educators agree that public education in America is in crisis. This crisis is multi-faceted, but no matter how one examines this crisis, teachers are the most important facet of education. They spend the most time with America's youth and their impact can be enormous.

Romans 14:13-15:13
Paul completes his teachings on the principles governing Christian liberty.

The Words We Speak: Evangelicals "Speak" To Our Culture
James, the brother of Jesus, explains that "the tongue is a fire, a world of unrighteousness. The tongue is set among our members, staining the whole body, setting on fire the entire course of life, and set on fire by hell." Later in the same chapter he declares that "if you have bitter jealousy and selfish ambition in your hearts, do not boast and be false to the truth." [ESV]

Ethics: The Unthinkable Becoming Acceptable
Years ago, I read an article written by the late Chuck Colson, who made this observation about ethical issues in Western Civilization: "What was once unthinkable, become debatable and then gradually becomes acceptable." I do not know whether this was original with Colson or whether he borrowed it from someone else, but many times I have affirmed the accuracy of this reflection. I guess I have become hardened as I have gotten older, but I find myself rarely stunned by cultural accommodation anymore. Developments I once regarded as unthinkable are now accepted widely and enthusiastically.