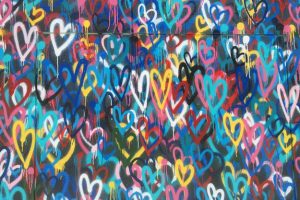 Words Matter: Revoice And The Re-Definition Of Sexuality Within Evangelicalism
The 21st century's sexual revolution is not about birth control, sexual promiscuity, or "free love."  This sexual revolution argues that your identity as a human is tied to your sexuality, and in the spirit of Postmodernism, it is up to you to decide.  Gender and sexual choice are now fluid terms, which necessitate the re-definition
[continue reading…]
[continue reading...]
Recent Issues
View the most recent Issue below.
About IIP
James P. Eckman (Jim) is President Emeritus and Professor in Bible and History at Grace University in Omaha, Nebraska. He has been at Grace since 1983. He holds the following degrees:
B.S., Millersville University of Pennsylvania (1969)
M.A., Lehigh University (1973)
Th.M. (with honor), Dallas Theological Seminary (1983)
Ph.D., University of Nebraska–Lincoln (1989)
He has also completed additional postgraduate work at Trinity Evangelical Divinity School. He received the Charles A. Nash Award in Historical Theology while at Dallas Seminary. [Read More]

Understanding Israel's New Nation-State Law
In mid-July, the Israeli Parliament, by a vote of 62 to 55, enacted a basic law, "with the weight of a constitutional amendment, declaring Israel 'the nation-state of the Jewish people,' built on national self-determination 'unique to the Jewish people.' It prioritizes Jewish building and downgrades Arabic from an 'official' language alongside Hebrew to one with a 'special status.'"

Can We Distinguish Between Free Speech And "Just Access"?
We live in an age where incendiary phrases such as "fake news," "alternative facts," and harsh, accusatory, bullying speech are the new normal. In addition, because of the internet and our civilization's commitment to free speech, radical, extreme views on almost any subject are readily available to everyone. Tragically, there is therefore very little room for critical analysis of what is being said or what is being argued. It is almost impossible to have a reasoned, well-thought-through discussion about anything today.

Acts 4:5-37
Dr Eckman discusses the bold healing & preaching of Peter & John; the apostles face persecution, as unity & numbers in the Church grow.

Words Matter: Revoice And The Re-Definition Of Sexuality Within Evangelicalism
The 21st century's sexual revolution is not about birth control, sexual promiscuity, or "free love."  This sexual revolution argues that your identity as a human is tied to your sexuality, and in the spirit of Postmodernism, it is up to you to decide.  Gender and sexual choice are now fluid terms, which necessitate the re-definition
[continue reading…]
Should We Grow Transplantable Organs for People in Animals?
For the first time, biologists have succeeded in growing human stem cells in pig embryos, increasing the possibility that one day soon we may develop human organs in animals for later transplant. . . This means that the human-organ-growing pigs would be examples of chimeras?animals composed of two different genomes?a human and a pig. When the human stem cells are implanted into an early pig embryo, the result is an animal composed of mixed pig and human cells.