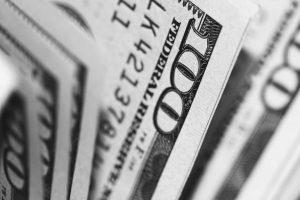 The Subtle Threat Posed By The Growing National Debt
The significant tax cut passed by the Republican-controlled Congress last year is a source of pride and joy for the Republican Party and especially for President Trump. The Republican Congress is now seeking to make these tax cuts permanent
[continue reading...]
Recent Issues
View the most recent Issue below.
About IIP
James P. Eckman (Jim) is President Emeritus and Professor in Bible and History at Grace University in Omaha, Nebraska. He has been at Grace since 1983. He holds the following degrees:
B.S., Millersville University of Pennsylvania (1969)
M.A., Lehigh University (1973)
Th.M. (with honor), Dallas Theological Seminary (1983)
Ph.D., University of Nebraska–Lincoln (1989)
He has also completed additional postgraduate work at Trinity Evangelical Divinity School. He received the Charles A. Nash Award in Historical Theology while at Dallas Seminary. [Read More]
Vladimir Putin's Growing Footprint In The Middle East
Few have noticed what I believe to be one of the more momentous developments of 2018—the growing Russian footprint in the Middle East. Vladimir Putin has a major naval base in Syria, at least two airbases and a diplomatic clout with many Middle Eastern governments not seen since the days of the Soviet Union during the Cold War.

The Church And The Moral Abyss Of Washington D.C.
Ed Stetzer, who holds the Billy Graham Distinguished Chair of Church, Mission, and Evangelism at Wheaton College and is executive director of the Billy Graham Center, asks this poignant question: "How can we spiritually lead our people struggling to respond in a culture charged by political polarization and fed a diet of cable news and social media?

Acts 11:15-12:3
Dr Eckman leads discussion of the growth & influence of the Church at Antioch, under the guidance of Barnabas & Saul.

When Does A Person Determine That He/She Is Transgender?
Jill Kay Melchior of the Wall Street Journal poignantly ask these questions: "If your teenage daughter suddenly declares herself transgender, should you assume she's mature enough to make decisions that will affect her health, fertility and future? Or could she be influenced by societal and peer pressure?"
Should We Grow Transplantable Organs for People in Animals?
For the first time, biologists have succeeded in growing human stem cells in pig embryos, increasing the possibility that one day soon we may develop human organs in animals for later transplant. . . This means that the human-organ-growing pigs would be examples of chimeras?animals composed of two different genomes?a human and a pig. When the human stem cells are implanted into an early pig embryo, the result is an animal composed of mixed pig and human cells.