"Deaths Of Despair": The Church, Compassion And Suicide
Sep 28th, 2019 | By
Dr. Jim Eckman
| Category:
Featured Issues
,
Politics & Current Events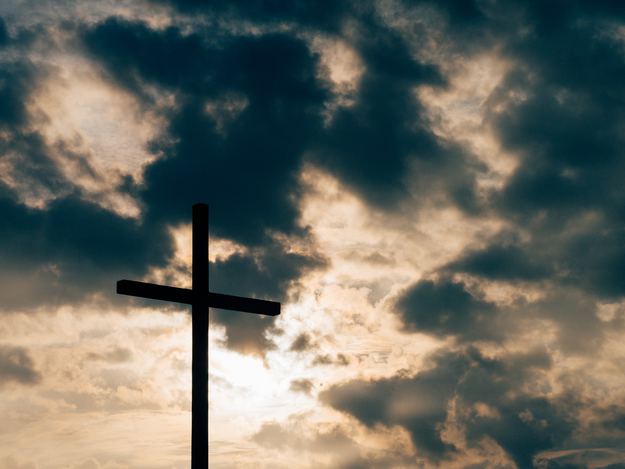 Economists Anne Case and Angus Deaton recently developed the phrase "deaths of despair" to describe the sudden rise in deaths from suicide, alcohol and drug abuse.  Ross Douthat summarizes the details of a recent Senate Joint Economic Committee that charts the scale of this tragedy:  "A doubling from 22.7 deaths of despair per 100,000 Americans in 2000 to 45.8 per 100,000 in 2017."  Such self-destroying trends in America are brutal facts we must all face.  When you combine these "deaths of despair" with "collapsing birthrates, declining marriage rates and decaying social trust, . . . all suggest a society suffering a meaning deficit, a loss of purpose and optimism and direction, as gently dehumanizing drift."
Concerning suicide, a review of some basic statistics reveals the depths of this facet of deaths of despair.  According to the American Foundation for Suicide Prevention, citing statistics from the Centers for Disease Control and Prevention (CDC), suicide is the tenth-leading cause of death in the United States.  In 2017, there were 47,126 suicides and nearly 1.4 million suicide attempts.  The CDC estimates that self-inflicted deaths and injuries cost the US approximately $70 billion a year in direct medical and work-loss costs.  Between 1999 and 2017, the age-adjusted rate for suicide in US increased 33%.  For young people ages 10 to 34, suicide is the second leading cause of death behind unintentional injury, according to Deborah Stone, CDC behavioral scientist.  For those between the ages of 34 and 54, suicide is the fourth leading cause behind cancer, unintentional injury and heart disease.
Gen Zers are the most connected generation ever, but they are also the loneliest. Jean Twenge, in her book iGen, claims that this generation is on the verge of the most severe mental health crisis in decades. "Overall, more and more college students are struggling with mental health issues—not just those who seek help at counseling centers but among representative samples completing anonymous surveys." She documents that 46 percent more 15-to-19-year-olds committed suicide in 2015 than in 2007. In a Psychology Today article titled "The Mental Health Crisis is upon the Internet Generation," Glenn Geher writes, "More and more students each year report having issues of anxiety or depression (along with other problems). Our counseling center on campus, like such centers around the nation, is absolutely saturated all the time."
There is also a very personal side to a "death of despair."  Consider these examples:
In the early days of December in 1983, I received a call in my office from my father in Lancaster, Pennsylvania. He shared with me the tragedy of my 23 –year old-brother's suicide. My brother knew Jesus as His Savior, but struggled much of his life with severe depression.  At the low point in one of those cycles of depression, he took his life.  As a family, we asked the typical questions:  "Why?  What could we have done to prevent this?  Why did we not see the signs?  Why did we miss them?"  Guilt, questioning, doubt in God's goodness and grace naturally followed.  These were some of the most difficult days of my life.  But those days drove me to a deeper exploration of God's goodness and His grace.
Jarrid Wilson, a California church leader, author, and mental health advocate, died by suicide in early September at age 30. Wilson, known as a passionate preacher, most recently was an associate pastor at megachurch Harvest Christian Fellowship in Riverside, California. A co-founder of the mental health nonprofit Anthem of Hope, Wilson was open about his own depression, often posting on his social media accounts about his battles with the mental illness.  Before his death, he tweeted, "Loving Jesus doesn't always cure suicidal thoughts."  Ed Stetzer comments:  "As many of us learned of Jarrid Wilson's suicide, I'm reminded that pastors (and Christians) are not immune, and being honest about that is good for all of us.  A pastor died by suicide.  That's a sentence that might cause us to look twice.  We don't expect pastors to take their own lives. They help people with their lives.  They talk about new life. They don't end their own."  The reality is that pastors struggle psychologically, emotionally, and spiritually. "They struggle sometimes with physiological realities in and around depression, and becoming a follower of Jesus and becoming a pastor does not necessarily make those things disappear." Charles Spurgeon was well known for his deep bouts with suffering and depression. Wheaton College president, Philip Ryken, transparently shared about his own struggle with depression.  "At a time like this, there are just no words," said Harvest senior pastor Greg Laurie.  "Sometimes people may think that as pastors or spiritual leaders we are somehow above the pain and struggles of everyday people. We are the ones who are supposed to have all the answers. But we do not," Laurie said.  "At the end of the day, pastors are just people who need to reach out to God for his help and strength, each and every day," he added.
How should we think about the increasing deaths of despair in American civilization?  Many maintain it demonstrates a crisis of mental health care, that people are simply not getting the services and care they need.  Thus, we need better therapies, "more effective antidepressants and greater access to treatment."  But Clay Routledge, Psychology Professor at North Dakota State University, argues "that the suicide rate has increased even as more people are seeking treatment for depression and anxiety, and even as treatment for those conditions has become more widely available.  An additional explanation seems to be needed."  Routledge concludes that "as a behavioral scientist who studies basic psychological needs, including the need for meaning, I am convinced that our nation's suicide crisis is in part a crisis of meaningless . . . an increasing . . . risk of existential despair."    A life of meaning is also threatened by "the changing social landscape of America.  To bemoan the decline of neighborliness, the shrinking of the family and the diminishing role of religion."  Studies demonstrate that "more people feel a strong sense of belongingness, the more they perceive life as meaningful.  Other studies have shown that lonely people view life as less meaningful than those who feel strongly connected to others.  Something similar is at stake in the decreasing size of the family.  Americans today are waiting longer to marry and have children, and are having fewer children . . . researchers have found that adults with children are more focused on matters of meaning than are adults who do not have children, and that parents experience a greater sense of meaningfulness when they are engaged in activities that involve taking care of children."
As we think biblically about such "deaths of despair," two truths are important:  [1] We live in a fallen, broken world where depression is real and just as serious as heart disease and cancer:  Indeed, disease, sickness and pain are all rooted in a world broken by sin.  [2] We also teach Christians the innate value and worth of human life, yet some Christians choose to take their own life.  Is such an act a mortal sin which God cannot forgive?  Is suicide an unforgivable sin?  First, it is imperative to urge Christians not to link mental illness (e.g., severe depression) with spiritual weakness.  Second, the church of Jesus Christ cannot be silent on the reality of clinical depression and the possibility of resultant suicide.  The church must be a place of refuge and strength for those who have such struggles and for those who experience a suicide in their family.  Third, faith in Jesus Christ is the clear New Testament requirement for salvation. If a person accepts Christ as Savior, but struggles with clinical depression or some other mental illness, which could lead to suicide, there is nothing in the Bible which would produce the conclusion that God's grace is not sufficient to cover that sin of suicide.  Instead, the Bible proclaims that God understands our weakness, our brokenness, and our sin.  If someone who commits suicide has appropriated Christ's finished work to their life by faith, I see nothing in Scripture declaring that God withdraws His grace because of the suicidal act.
Deaths of despair can no longer be ignored, even among Christians.  This growing tragedy reflects the despair and hopelessness that can accompany living in a broken, fallen world.  The church of Jesus Christ must be sensitive to this growing need and be ready to provide help, counseling and direction to mental health professionals who can be valuable in times of personal calamity.  As Jesus consistently evidenced "compassion," so must His church.
See Ed Stetzer, "A Pastor Dies By Suicide: Three Things We All Need to Know," christianitytoday.com (10 September 2019); Roxanne Stone, Emily McFarlan Miller, Alejandra Molina, "Pastor and Mental Health Advocate Jarrid Wilson Dies by Suicide," Ibid.; Trygve Johnson, "Gen Z Is Making Me a Better Preacher," Today in Christian History (14 September 2019); and Clay Routledge in the New York Times (24 June 2018).