Unwrapping The Secret Of Christmas
Dec 22nd, 2018 | By
Dr. Jim Eckman
| Category:
Culture & Wordview
,
Featured Issues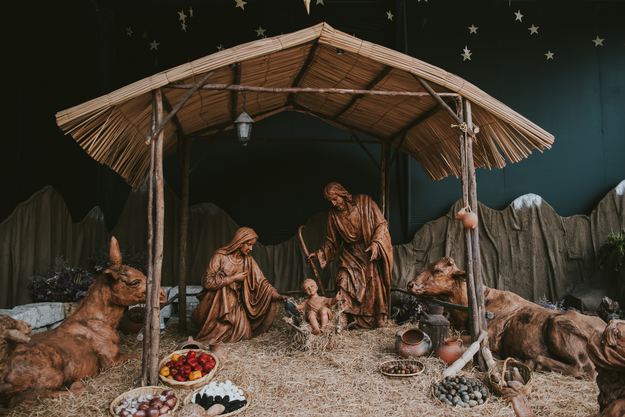 My wife and I have two precious grandsons.  They are a source of unsurpassed joy for us.  But as grandparents, we frequently ask, with a degree of anxiety and apprehension:   What does their future look like?  What will become of them?  Will they be men of character?  Will they be successful?  In the year 1809, parents and grandparents asked similar questions about these newborns:    William Gladstone, Alfred Lord Tennyson, Oliver Wendell Holmes, Edgar Allan Poe, Charles Darwin, and Abraham Lincoln. That year the world was focused on Napoleon as his armies raced across Europe.  Today, other than Waterloo (1815), can we name one other battle or triumph associated with Napoleon?  But in the nurseries across Europe and America in 1809, what seemed inconsequential was actually the dawn of a new era.
Similarly, Christmas spotlights the birth of a child.  Two-thousand years ago all eyes were on Rome and the mighty Caesar Augustus.  But in that backwater town of Bethlehem, a child was born that would shake the world.  In that manger, Mary nurtured him, while Joseph stood in amazement.   The angels sang His praises.  The shepherds, and later the magi, worshiped him as king.  Today, Christians still celebrate the arrival of God in the flesh—a truth foundational to everything Christians believe.   Jesus did not merely come to visit—He made His dwelling here.  For thirty-three years, the earth was his home.
Who was this child?  The Bible declares that God is invisible to us as humans, but, in Jesus of Nazareth, the invisible God became visible.  That is probably why Soren Kierkegaard called Jesus the "incognito God."  Consider what the Bible says about him:  Appearing clandestinely—"a shoot from the stump of Jesse" on whom rested the Spirit of God (Isaiah 11:1-3)—he "had no beauty or majesty to attract us to him, nothing in his appearance that we should desire him" (Isaiah 53:2).  Yet, in Jesus, grace and truth became visible—in his person, his works and his words.  Boldly, he declared that he is the way, the truth and the life (John 14:6).
At Christmas, he came to be with us so that we could spend eternity with him.  The Creator thus became a creature—a magnanimous, indescribable gift from the heavenly father (2 Corinthians 9:15).    As ethicist Peter Wehner argues, "The idea that God would become human and dwell among us, in circumstances both humble and humiliating, shattered [all] assumptions" about God.  Indeed, "God with us" (Immanuel) one of his titles, brought hope to this fallen, broken world.  Because he offered hope, the frightened, the ashamed and the guilty are attracted to him.  Theologian and pastor, Tim Keller, highlights the content of this hope:
Our bad things will turn out for good.
Our most truly good things can never be taken away from us.
Our best things are yet to come.
Our spiritually dark world, groping for stability, staggers in a cycle of repeated disasters.  But Jesus, the babe in Bethlehem, declared that "he is the light of the world.  Whoever follows me will never walk in darkness, but will have the light of life" (John 8:12).  Christmas challenges us to consider that there is something transcendent, eternal and greater than we are; it is about the Lord of two worlds—the material and the spiritual—descending to live, for a season, by the rules of one, so that he could resolve its dysfunction, disharmony and discord.
Christmas, then, enables Christians to avoid understanding God as an abstract set of principles.  In a sense, it is a time for unwrapping secrets.  And at Christmas, God unwrapped his greatest secret of all—the greatest gift of all—His Son, the Lord Jesus.
See Charles Swindoll, "Who Cared About a Jewish Baby Boy in Bethlehem!" and Peter Wehner in the New York Times (24 December 2016 and 24 December 2017).