AI Technology: The New Intellectual Revolution And Ethics
Apr 8th, 2023 | By
Dr. Jim Eckman
| Category:
Ethics
,
Featured Issues
The mission of Issues in Perspective is to provide thoughtful, historical and biblically-centered perspectives on current ethical and cultural issues.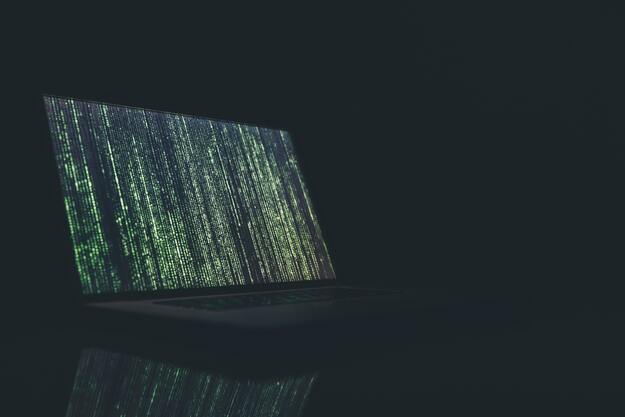 The Age of Artificial Intelligence (AI) is upon us. It is a transformation of human thought and interaction with machines unprecedented in human history.  Many are talking about AI but few understand it and even fewer are wrestling with the ethical implications of this revolution.  Recently, Henry Kissinger, Eric Schmidt, former CEO of Google and Daniel Huttenlocher, Dean of the Schwarzman College of Computing at the Massachusetts Institute of Technology, published an article in the Wall Street Journal that profoundly impacted me personally.  I want to organize this essay around three topics in my thinking generated by this timely article:
A General Overview of AI, especially the new technology known as generative artificial intelligence. "A new technology bids to transform the human cognitive process as it has not been shaken up since the invention of printing . . .  Whereas the printing press caused a profusion of modern human thought, the new technology achieves its distillation and elaboration. In the process, it creates a gap between human knowledge and human understanding. If we are to navigate this transformation successfully, new concepts of human thought and interaction with machines will need to be developed . . . The new technology is known as generative artificial intelligence; GPT stands for Generative Pre-Trained Transformer. ChatGPT, developed at the OpenAI research laboratory, is now able to converse with humans. As its capacities become broader, they will redefine human knowledge, accelerate changes in the fabric of our reality, and reorganize politics and society."
"AI-enabled systems start at the other end. They can store and distill a huge amount of existing information, in ChatGPT's case much of the textual material on the internet and a large number of books—billions of items. Holding that volume of information and distilling it is beyond human capacity.  Sophisticated AI methods produce results without explaining why or how their process works. The GPT computer is prompted by a query from a human. The learning machine answers in literate text within seconds. It is able to do so because it has pregenerated representations of the vast data on which it was trained. Because the process by which it created those representations was developed by machine learning that reflects patterns and connections across vast amounts of text, the precise sources and reasons for any one representation's particular features remain unknown. By what process the learning machine stores its knowledge, distills it and retrieves it remains similarly unknown."
"Enlightenment science accumulated certainties; the new AI generates cumulative ambiguities. Enlightenment science evolved by making mysteries explicable, delineating the boundaries of human knowledge and understanding as they moved. The two faculties moved in tandem: Hypothesis was understanding ready to become knowledge; induction was knowledge turning into understanding. In the Age of AI, riddles are solved by processes that remain unknown. This disorienting paradox makes mysteries unmysterious but also unexplainable. Inherently, highly complex AI furthers human knowledge but not human understanding—a phenomenon contrary to almost all of post-Enlightenment modernity. Yet at the same time AI, when coupled with human reason, stands to be a more powerful means of discovery than human reason alone.  The essential difference between the Age of Enlightenment and the Age of AI is thus not technological but cognitive. After the Enlightenment, philosophy accompanied science. Bewildering new data and often counterintuitive conclusions, doubts and insecurities were allayed by comprehensive explanations of the human experience. Generative AI is similarly poised to generate a new form of human consciousness. As yet, however, the opportunity exists in colors for which we have no spectrum and in directions for which we have no compass. No political or philosophical leadership has formed to explain and guide this novel relationship between man and machine, leaving society relatively unmoored."
"ChatGPT is an example of what is known as a large language model, which can be used to generate human-like text. GPT is a type of model that can be automatically learned from large amounts of text without the need for human supervision. ChatGPT's developers have fed it a massive amount of the textual content of the digital world. Computing power allows the model to capture patterns and connections . . . ChatGPT's answers, statements and observations appear without an explanation of where they came from and without an identifiable author. On its face, ChatGPT has no discernible motive or bias. Its outputs are complex, but its work is astonishingly rapid: In a matter of seconds, it can produce answers that coherently explain a high-level topic . . . In its own words, it makes probabilistic judgments about future outcomes, blending information from discrete domains into an integrated answer. It appears to accept contrary views, presenting them as simultaneously compatible. It imitates other writing without copying it. Even though the model is incapable of understanding in the human sense, its outputs reflect an underlying essence of human language."
AI poses the probability of redefining truth.  "The long-term importance of generative AI transcends commercial implications or even noncommercial scientific breakthroughs. It is not only generating answers; it is generating philosophically profound questions. It will infuse diplomacy and security strategy. Yet none of the creators of this technology are addressing the problems it will itself create. Nor has the U.S. government addressed the fundamental changes and transformations that loom.  The seeming perfection of the model's answers will produce overconfidence in its results. This is already an issue, known as 'automation bias,' with far less sophisticated computer programs. The effect is likely to be especially strong where the AI generates authoritative-sounding text. ChatGPT is likely to reinforce existing predispositions toward reliance on automated systems reducing the human element.  The lack of citations in ChatGPT's answers makes it difficult to discern truth from misinformation. We know already that malicious actors are injecting reams of manufactured 'facts,' and increasingly convincing deepfake images and videos, into the internet—that is to say, into ChatGPT's present and future learning set. Because ChatGPT is designed to answer questions, it sometimes makes up facts to provide a seemingly coherent answer. That phenomenon is known among AI researchers as 'hallucination' or 'stochastic parroting,' in which an AI strings together phrases that look real to a human reader but have no basis in fact. What triggers these errors and how to control them remain to be discovered."
"ChatGPT has no immediately evident personality, although users have occasionally prompted it to act like its evil twin. ChatGPT's lack of an identifiable author makes it harder for humans to intuit its leanings than it would be to judge the political or social viewpoint of a human being. Because the machine's design and the questions fed to it generally have a human origin, however, we will be predisposed to imagine humanlike reasoning. In reality, the AI is engaging in an inhuman analog to cognition. Though we perceive generative AI in human terms, its mistakes are not the mistakes of a human; it makes the mistakes of a different form of intelligence based on pattern recognition. Humans should not identify these mistakes as errors. Will we be able to recognize its biases and flaws for what they are? Can we develop an interrogatory mode capable of questioning the veracity and limitations of a model's answers, even when we do not know the answers ahead of time?"
"Thus, AI's outputs remain difficult to explain. The truth of Enlightenment science was trusted because each step of replicable experimental processes was also tested, hence trusted. The truth of generative AI will need to be justified by entirely different methods, and it may never become similarly absolute. As we attempt to catch our understanding up to our knowledge, we will have to ask continuously: What about the machine has not yet been revealed to us? What obscure knowledge is it hiding?"
"Even if generative AI models become fully interpretable and accurate, they would still pose challenges inherent in human conduct. Students are using ChatGPT to cheat on exams. Generative AI could create email advertisements that flood inboxes and are indistinguishable from the messages of personal friends or business acquaintances. AI-generated videos and advertisements depicting false campaign platforms could make it difficult to distinguish between political positions. Sophisticated signals of falsehood—including watermarks that signify the presence of AI-generated content, which OpenAI is considering—may not be enough; they need to be buttressed by elevated human skepticism."
"It is important that humans develop the confidence and ability to challenge the outputs of AI systems. Doctors worry that deep-learning models used to assess medical imaging for diagnostic purposes, among other tasks, may replace their function. At what point will doctors no longer feel comfortable questioning the answers their software gives them? As machines climb the ladder of human capabilities, from pattern recognition to rational synthesis to multidimensional thinking, they may begin to compete with human functions in state administration, law and business tactics. Eventually, something akin to strategy may emerge. How might humans engage with AI without abdicating essential parts of strategy to machines? With such changes, what becomes of accepted doctrines?  It is urgent that we develop a sophisticated dialectic that empowers people to challenge the interactivity of generative AI, not merely to justify or explain AI's answers but to interrogate them. With concerted skepticism, we should learn to probe the AI methodically and assess whether and to what degree its answers are worthy of confidence. This will require conscious mitigation of our unconscious biases, rigorous training and copious practice.  The question remains: Can we learn, quickly enough, to challenge rather than obey? Or will we in the end be obliged to submit? Are what we consider mistakes part of the deliberate design? What if an element of malice emerges in the AI?"
The need for moral leadership and ethical oversight. "Leadership is likely to concentrate in hands of the fewer people and institutions who control access to the limited number of machines capable of high-quality synthesis of reality. Because of the enormous cost of their processing power, the most effective machines within society may stay in the hands of a small subgroup domestically and in the control of a few superpowers internationally. After the transitional stage, older models will grow cheaper, and a diffusion of power through society and among states may commence."
"A reinvigorated moral and strategic leadership will be essential. Without guiding principles, humanity runs the risk of domination or anarchy, unconstrained authority or nihilistic freedom. The need for relating major societal change to ethical justifications and novel visions for the future will appear in a new form. If the maxims put forth by ChatGPT are not translated into a cognizably human endeavor, alienation of society and even revolution may become likely."
"Without proper moral and intellectual underpinnings, machines used in governance could control rather than amplify our humanity and trap us forever. In such a world, artificial intelligence might amplify human freedom and transcend unconstrained challenges.  This imposes certain necessities for mastering our imminent future. Trust in AI requires improvement across multiple levels of reliability—in the accuracy and safety of the machine, alignment of AI aims with human goals and in the accountability of the humans who govern the machine. But even as AI systems grow technically more trustworthy, humans will still need to find new, simple and accessible ways of comprehending and, critically, challenging the structures, processes and outputs of AI systems."
"Parameters for AI's responsible use need to be established, with variation based on the type of technology and the context of deployment. Language models like ChatGPT demand limits on its conclusions. ChatGPT needs to know and convey what it doesn't know and can't convey.  Humans will have to learn new restraint. Problems we pose to an AI system need to be understood at a responsible level of generality and conclusiveness. Strong cultural norms, rather than legal enforcement, will be necessary to contain our societal reliance on machines as arbiters of reality. We will reassert our humanity by ensuring that machines remain objects."
"Education in particular will need to adapt. A dialectical pedagogy that uses generative AI may enable speedier and more-individualized learning than has been possible in the past. Teachers should teach new skills, including responsible modes of human-machine interlocution. Fundamentally, our educational and professional systems must preserve a vision of humans as moral, psychological and strategic creatures uniquely capable of rendering holistic judgments.
Years ago, theologian Carl Henry offered a helpful guideline when it comes to the relationship between ethics and technology.  If a technology offers solutions to what needs repaired, this is a reasonably positive dimension of that technology—and it is ethically sound.  However, if the technology seeks to manipulate and control, one must be wary and cautious in adapting this technology.  Given the depravity of the human race, AI will give humans significant power to control and manipulate.  For that reason, we must pay careful attention to the caveat the three authors offer:  "We must include one caveat to this prediction: What happens if this technology cannot be completely controlled? What if there will always be ways to generate falsehoods, false pictures and fake videos, and people will never learn to disbelieve what they see and hear? Humans are taught from birth to believe what we see and hear, and that may well no longer be true as a result of generative AI. Even if the big platforms, by custom and regulation, work hard to mark and sort bad content, we know that content once seen cannot be unseen. The ability to manage and control global distributed content fully is a serious and unsolved problem."
Ross Douthat writes an ominous characterizing of the human vision of AI:  "Build a system that imitates human intelligence, make it talk like a person and answer questions like an encyclopedia and solve problems through leaps we can't follow, and wait expectantly to see if something infuses itself into the mysterious space where the leaps are happening, summoned by the inviting home that we have made.  Such a summoning is most feared by AI alarmists, at present the spirit might be disobedient, destructive, a rampaging Skynet bent on our extermination.  But the old stories of the magicians and their bargains, of Faust and Mephistopheles, suggest that we would be wise to fear apparent obedience as well."
See Henry Kissinger, Eric Schmidt and Daniel Huttenlocher, "ChatGPT Heralds an Intellectual Revolution" in the Wall Street Journal (24 February 2023); and Ross Douthat in the New York Times (5 March 2023).