The Importance Of Opposing Antisemitism
Dec 31st, 2022 | By
Dr. Jim Eckman
| Category:
Featured Issues
,
Politics & Current Events
The mission of Issues in Perspective is to provide thoughtful, historical and biblically-centered perspectives on current ethical and cultural issues.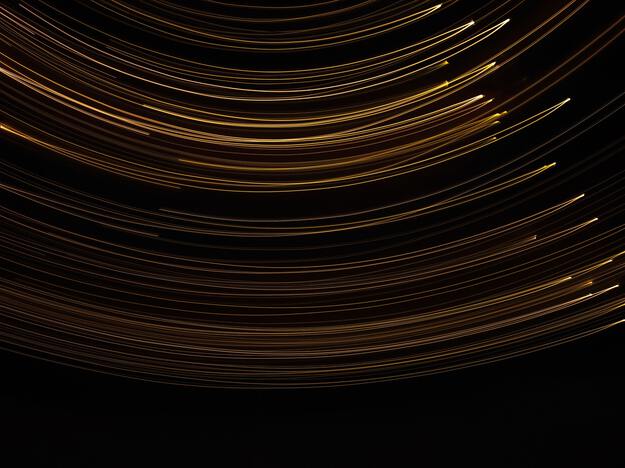 Thanksgiving weekend, former president Donald Trump had dinner with Kanye West and Nick Fuentes.  The rap artist formerly known as Kanye West—who now goes by "Ye"—has posted comments using anti-Semitic tropes about the 'influence' of Jewish people, followed by an almost incomprehensible threat to go to 'death con 3' on Jewish people.
But who is Nick Fuentes?  Peter Baker summarizes his "credentials:"  "At age 24, Fuentes has become a star on the far right for a font of extremist statements that would have disqualified him from meeting with any other modern president. He has used a racist slur for Black people; called homosexuality 'disgusting'; asserted that the Republican Party was 'run by Jews, atheists and homosexuals;' said it would be better if women could not vote; compared himself to Hitler and hoped for 'a total Aryan victory'; declared that 'the First Amendment was not written for Muslims'; and maintained that Jim Crow segregation 'was better for them, it's better for us, it's better in general.'"  Other important aspects of Fuentes:
Fuentes first came to prominence in 2017 when he attended the ultraright rally in Charlottesville, Va., after which Trump asserted that there were "very fine people on both sides" even as he denounced neo-Nazis. Fuentes dropped out of Boston University after saying he had received threats stemming from his attendance at the rally and began hosting a livestream show, "America First," that same year, generating an audience of followers called Groypers, named for a cartoon frog.
He founded the America First Political Action Conference in 2020 and hosted far-right Republicans in the House including Marjorie Taylor Greene of Georgia and Paul Gosar of Arizona. Fuentes rejects the term white supremacist because it is an "anti-white slur," but embraces the language of white racism and antisemitism and calls himself a "reactionary" and a "misogynist.
Baker also shares, "with the help of my colleague Ian Prasad Philbrick from research by the Anti-Defamation League, the Southern Poverty Law Center and other organizations and news outlets," the following important information on Fuentes:
Fuentes regularly invokes fears of a "white genocide" and echoes replacement theory, which holds that elites seek to "replace" white Americans with immigrants and other people of color. The theory has inspired a number of mass shootings in recent years, including at a Pittsburgh synagogue, a Walmart in El Paso and a Buffalo supermarket.  "Our civilization is being dismantled, our people are being genocided, and conservatives can't think past what will play well with liberal media in the next election," Fuentes once tweeted. He has also said, "The Founders never intended for America to be a refugee camp for nonwhite people." And on Alex Jones's Infowars last year, he said, "I don't see Jews as Europeans and I don't see them as part of Western civilization, particularly because they are not Christians."
Fuentes has advanced Holocaust denial, or what he calls Holocaust "revision," most memorably in a video riff in which he compared Nazi death camps to Cookie Monster baking cookies, suggesting it was not possible to have killed six million Jews during World War II. He later said the video was only a "lampoon," while saying he does acknowledge the Holocaust, and he has said he uses "irony" to discuss taboo subjects.
While again saying he was only kidding, Fuentes appeared to endorse violence against women, telling one listener on his livestream who asked how to punish a wife "for getting out of line" that he should hit her.  "Why don't you take your hand and give her a vicious slap right across her face, right across her ignorant face?" he said. "Why don't you give her a vicious and forceful backhanded slap with your knuckles right across her face, disrespectfully, and make it hurt?" He then disavowed violence and claimed he was joking, saying he would never strike a woman "unless she deserved it."
Fuentes has praised the fall of the American-backed government in Afghanistan because the Taliban "is a conservative, religious force" while "the U.S. is godless and liberal," and cheered on President Vladimir Putin's invasion of Ukraine, saying, "Can we give a round of applause for Russia?" He has said that the crusades and the inquisitions were "pretty good stuff" and that he wanted the "people that run CNN to be arrested and deported or hanged."
As for the storming of the Capitol on Jan. 6, 2021, when he and other Trump supporters rallied outside the building, Fuentes has called it "awesome" and "lighthearted mischief." On the anniversary of the riot, he revered it as "part of our new heritage," adding that it should be a holiday. "This is a historic moment for us," he said. "We should celebrate that it happened, absolutely."
Major Jewish leaders have condemned Trump's meeting with Ye and Fuentes.  Most importantly, former US ambassador David Friedman declared: "To my friend Donald Trump, you are better than this," David Friedman, who served as Trump's U.S. Ambassador to Israel from 2017-2021, posted on Twitter.  "Even a social visit from an anti-Semite like Kanye West and human scum like Nick Fuentes is unacceptable."  "I condemned Barak Obama associating with Louis Farrakhan and Jeremiah Wright," Friedman added. "This is no different. Anti-Semites deserve no quarter among American leaders, right or left."
As Christians, how should we think about Ye and Nick Fuentes?  Is the virulent anti-Semitism of these men acceptable?  Is an important biblical issue?  Should we find such views repulsive and offensive?  Yes, we should!!  I begin with a review of certain basic assumptions, rooted in Scripture, which inform a biblical view of the Jews and Israel:
The Bible presents accurate and trustworthy history.  Our God is a God of history, and Scripture documents His redemptive work in history.  That redemptive story is revealed in the history of Israel, in the early church and of course most importantly in Jesus Christ.  The Old Testament historical books are authentic accounts of actual historical events, many of which have been validated by archeology.  The hundreds of prophecies about the First Advent of Messiah were fulfilled in space-time history by Jesus.
There are three important biblical covenants that define God's relationship with the Jewish people:  The Abrahamic Covenant, the Davidic covenant and the New Covenant.  God promised Abraham descendants as numerous as the sand of the seashore and the stars of the sky, land and blessing—that in him "all the nations would be blessed" (Genesis 12:1-7).  Because of Genesis 15:9-21, we are to understand these covenant promises as eternal and unconditional.  God promised King David an eternal throne, dynasty and kingdom (succinctly summarized in 2 Samuel 7:16).  The Old Testament prophets (major and minor) are filled with hundreds of promises about the coming Son of David who would rule and reign.  The New Testament declares Jesus to be that King.  Finally, the New Covenant contains God's promise of spiritual blessing and renewal energized by the coming of His Holy Spirit (see Jeremiah 31:31-33 and Ezekiel 36:24-29).
The Mosaic covenant was a conditional Covenant, added to the Abrahamic Promise (see Galatians 3:19-22), which defined how Israel was to walk with God.  The God of the Bible is the Sovereign Lord who chose Israel to be a vehicle to reveal His holiness and His righteous character to the nations.  As the major and minor prophets indicate, when God disciplined His people, He did so on the basis of the curses and blessings of the Mosaic Covenant (see Deuteronomy 28).  But His ongoing promise to restore them and renew them was always on the basis of His covenant commitment to Abraham.
I believe that God will keep His covenant promises to Israel; indeed, when His Son returns a national regeneration of Israel will occur.  With clarity, Paul declared in Romans 11:26 that there is coming a day when "all of Israel will be saved."  This remarkable event will be preceded by the re-gathering of the Jewish people to their homeland.  God promised this re-gathering throughout the Old Testament but most clearly in Ezekiel 36-37.  In these vital chapters, God declares that He will bring His people back to their land, renew them spiritually and fulfill completely the promises He made to Abraham and David and then implement all the dimensions of the New Covenant (see especially Ezekiel 37:15-28).
The Bible is very clear:  The Jewish people are in an unconditional and unilateral covenantal relationship with God.  [See Genesis 12:1-7—and numerous references throughout the Bible to this Abrahamic covenant.]  God states categorically that He will bless those who bless the Jews and curse those who curse the Jews (Genesis 12:3).  Anti-Semitism, whether from the right or the left, is a perilous development within American civilization.  I believe strongly that God has blessed America because this nation has been a refuge and an advocate for the Jewish people.  If anti-Semitism continues to raise its ugly head in America, God will remove His hand of blessing from this nation and it will face His judgment.  Former president Trump should be ashamed of himself for hosting these two evil men.  He should apologize to the American people for what he did.
See Peter Baker, New York Times "Good Morning" (29 November 2022) and James P. Eckman, A Covenant People, pp. ix-xiv.