The Danger Of Promoting New Converts As Superstars
Nov 12th, 2022 | By
Dr. Jim Eckman
| Category:
Culture & Wordview
,
Featured Issues
The mission of Issues in Perspective is to provide thoughtful, historical and biblically-centered perspectives on current ethical and cultural issues.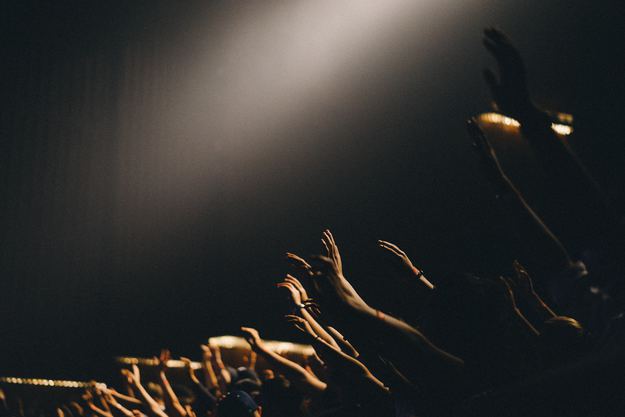 Since the 1960s and the emerging "Jesus Movement," evangelical Christians have frequently elevated new converts to a position of near superstardom.  My wife and I remember well the elevation of B.J. Thomas in the late 1970s.  In his book, The Family Roe, Joshua Prager tells the tragic story of Norma McCorvey (aka the "Roe" of Roe v. Wade fame).  McCorvey, an alcoholic, a chronic drug abuser, a lesbian, but also a mother, apparently converted to Christianity and became a "star convert," paraded before crowds and the media.  But her struggle with enslaving sinful habits demonstrated the messiness that goes with sin.  She tried to live up to evangelical expectations, but rarely succeeded.  She is a monument to the folly of elevating a new convert too quickly.
The same practice is currently evidenced in the public personalities of Kanye West and Herschel Walker.  Both superstars claim a conversion to Jesus Christ.  But both also evidence an immaturity and a legacy of distrust stemming from the Christian evangelical movement's elevation of recent converts too quickly.  The end result is usually more damaging than edifying.  The amazing grace of God in a person's life must be balanced with the wisdom and discernment that comes with maturity.
First the case of Kanye West.  Rapper Kanye West is one of the biggest pop culture personalities of our time. His critically-acclaimed and chart-topping music, premium fashion line, controversial public persona, blunt political opinions and his former marriage to Kim Kardashian West [now divorced] has kept the Chicago hip-hop artist consistently in the news.  In 2019, following a widely attended Sunday Service at the annual Coachella Valley Music and Arts Festival, the visibly distressed rapper wept and said that he became "born again."  In the following months, "the title of his impending album Yandhi was changed to Jesus is King and he announced that he would no longer be making secular music. The internet swirled with reports about how he had confronted his wife about modesty, that he was asking album collaborators to fast and abstain from premarital sex, and that his latest spiritual mentor Rev. Adam Tyson, a graduate of John MacArthur's The Master's Seminary, was teaching him about the Five Solas of the Reformation."  The writer Curtis Yee of Christianity Today quotes West:  "I need prayer, not judgment," West says. "We need a chance to learn God at our own speed. We're human beings trying our best, repenting from our sins and learning and growing every day. And we need your hands on us, your prayers on us. Pray for me."  Yee concludes that "If anything has resonated with me, it is the sincerity of West's testimony. As I stood in the stands, the earnestness of his songs and prayers often gave me chills. And to his credit, West has never struggled to bear his soul."
Yet, Russell Moore, editor-in-chief of Christianity Today, reports on the meltdown of Kanye West:  "This past week [in mid-October], the artist formerly known as Kanye West—who now goes by 'Ye'—was suspended from Twitter after an unhinged rant. He posted comments using antisemitic tropes about the 'influence' of Jewish people, followed by an almost incomprehensible threat to go 'death con 3' on Jewish people.  Twitter and Instagram, too, were right to take these comments seriously . . . The lead-up to the suspension, though, followed a kind of publicity tour punctuated by deliberate controversy.  West appeared at an event with the contentious media figure Candace Owens wearing 'White Lives Matter' T-shirts. During an interview with Tucker Carlson, he spooled out conspiracy theories to such a degree that he stopped to ask if he'd landed in Alex Jones territory yet. Then Vice posted additional video of him being even more explicitly antisemitic and even more open about bizarre conspiracy theories.  Instability from this artist is hardly surprising. Several years ago, I noted that I was worried for the rapper—not because of his mental health challenges but because of what American evangelicals often do to celebrities who profess faith. Too often we claim them as, at best, mascots for 'our side' and, at worst, as trophies from the culture wars.  Over and over, the church has expected things from these figures that they do not have the maturity, wisdom, or even stability to handle. The issue is in part that a celebrity is saying something insane (and highly offensive). But it's equally problematic that we have an entire media ecosystem willing to exploit him when he does."
Moore argues that "We've moved into a time in which many clamor for the fame that comes with outrage, cruelty, or craziness. As I've written before, in some places, crazy has become a strategy for expanding church congregations. But church-growth really isn't the goal in most cases. For many of them, the shock is the point . . . To a certain kind of angry person, all controversy is good controversy. And to a certain kind of needy person, all attention is good attention. Like an obscene crank caller in the days of landlines, shocking the recipient is the twisted goal. They want to be hated by one tribe so that they can be loved by their own.
Ordinarily, these dynamics might not be worth mentioning—if they were only about social media. But increasingly, our real-life interactions are being affected by the online world. The more a person lives behind screens, the more their character is shaped 'out here' by who they are 'on there.'  These trends are bad for society, bad for democracy, and bad for the church, but they're maybe worst of all for those finding attention and identity through social media.  For some of them, creating shock culture is the result of a breakdown. For others, it's a business model. We should provide help for the first group and work hard not to be the second. It's no way for anyone to live—especially a church charged with telling the world that Jesus loves you, and me, and Ye."
Second consider the case of Herschel Walker.  Walker had an amazing three-year college football career at the University of Georgia after which he joined the now defunct United States Football League for three seasons.  In 1985 he was drafted by the Dallas Cowboys, after which he played 12 NFL seasons with the Cowboys, Vikings, Eagles and Giants. He made the Pro Bowl in 1987 and 1988. Yet, his life has been one of tragedy, filled with immorality and unfaithfulness.  He maintains that he has trusted Christ for his salvation.  Yet, his past life of sin and harm to many people is the reality he now faces.  Walker was a candidate for the Senate representing the state of Georgia.  The facts about Walker are clear:  Setting aside the details about the abortion he paid for, which he now admits to doing, there is a brutal fact about Walker:  He has four children to four different women.  He did not participate in raising any of his four children—the classic absent father.  As Peggy Noonan writes, "Voters who would easily forgive abortion or running around or bad breakups or divorce are less likely to give a pass on that, on four children left alone by their father, the rich handsome football star and candidate for Senate . . . The US census Bureau found in 2021 that 25% of American children are raised in households without their father.  In Georgia, there are more than 261,000 households with children under 18, a female head and no spouse or partner parent."
Evangelical Christian leaders were apparently not concerned about these facts:  "Herschel's story is one of redemption and hope," said Ralph Reed, a Georgia resident and chair of the Faith and Freedom Coalition, in an interview dismissing the abortion report. Walker represents "the power of grace, redemption, and the opportunity America still provides," echoed Tony Perkins of the Family Research Council in an endorsement made after the abortion allegation came out.
"Herschel Walker is a man who, when he gave his life to Jesus Christ . . .  became a sinner saved by grace," argued the Christian Broadcasting Network's David Brody on his podcast. "He admits he was never a Boy Scout. But when you truly give your life to Jesus Christ, he forgives you of your past. It's washed away, covered under the blood, as they say, despite members of the liberal media who clearly can't grasp that concept."
However, Bonnie Kristian reminds us of what theologian Dietrich Bonhoeffer famously called "cheap grace":  "The preaching of forgiveness without requiring repentance . . .  absolution without personal confession. Cheap grace is grace without discipleship, grace without the cross, grace without Jesus Christ, living and incarnate."  It is forgiveness "thrown away at cut prices," as Bonhoeffer puts it, "sought in the same breath as denial of wrongdoing, which amounts to denial of any need for grace at all."  "The issue at hand is much bigger than this or any single race. A transactional approach to politics, one which prioritizes ends over means and accepts grave moral comprise as the price of power, is already highly questionable for Christians . . . But as bad as that kind of transactionalism is, to practice it with cheap grace and label it as redemption is much worse. If Herschel Walker, or any would-be leader of any political party, confesses his sins, God is faithful and just and will forgive those sins and purify him from all unrighteousness (1 Jn. 1:9).  But if he doesn't confess, our skipping past repentance to public absolution is a lie (1 Jn. 1:10), and a lie told so the election can still be won. This is power politics, not true grace, and it is an insult to the gospel to pretend otherwise."
See Curtis Yee, "What Kanye West's Sunday Service Taught Me About Grace" in www.christiantytoday.com (8 November 2019); Morgan Lee "Kanye West's Long, Complicated Relationship with Christianity" in www.christiantytoday.com (30 October 2019); Russell Moore, "How Kanye West's Breakdown Makes Sense of Our Social Crisis" in www.christianitytoday.com (13 October 2022); Bonnie Kristian "Herschel Walker and the Platform of Cheap Grace" in www.chrisitianitytoday (14 October 2022); and Peggy Noonan in the Wall Street Journal (8-9 October 2022).