Analyzing The Educational Crisis In America
Apr 23rd, 2022 | By
Dr. Jim Eckman
| Category:
Featured Issues
,
Politics & Current Events
The mission of Issues in Perspective is to provide thoughtful, historical and biblically-centered perspectives on current ethical and cultural issues.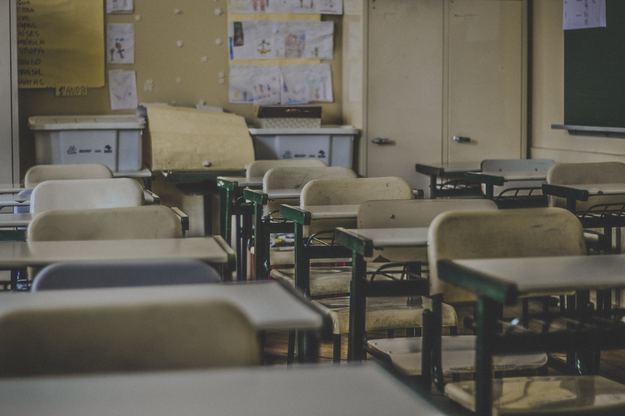 Business leaders who employ college graduates; employers who are looking for qualified high school graduates; and political leaders who are objectively analyzing the return on the investment of the trillions of dollars spent on American education at all levels agree that the American educational system is in crisis.  In this Perspective, I delve into two aspects of this crisis—Mitch Daniels's observation about accountability in education and the perverted strategies centered on DEI.
First, Mitch Daniels, president of Purdue University and former governor of Indiana, is one of my favorite writers.  His analysis of accountability in education is priceless:  "I think it's fair to say that we Americans, whatever our other different predilections, are pretty demanding shoppers. We expect good value in the goods and services we buy and exert ourselves to obtain it. We pass lemon laws and have well-developed doctrines of implied warranty that require sellers to stand behind their claims.  A growing chorus comprising voices from left and right argues that it is past time to bring a similar accountability to one of our most vital services, the education delivered by U.S. colleges and universities. Whether by fining them a fraction of their graduates' student debt defaults, charging them an insurance premium against such failures to repay, or some similar mechanism, the concept of schools sharing the risk of inadequate performance with the taxpayers has wide and growing support.  That's a sound principle as applied to higher education, but why stop there? A parallel approach might inject a degree of accountability into the K-12 area, where the performance record is, if anything, worse, and the consequences even more destructive at both the individual and societal levels."
"Year after dreary year, hundreds of thousands of high school diplomas are awarded to young people who, it turns out, are not nearly literate or numerate enough to identify the main idea of a reading passage or to perform basic computations. We're not talking about readiness for MIT. Even at the nation's community colleges, 40 percent or more of students require 'remediation,' which amounts to factory recall repair work for a defective original job. The beleaguered taxpayer pays twice for the same service, which far too often fails a second time.
Federal and state governments have rightly focused on high school graduation rates as a paramount goal. The diploma has long been recognized as the first essential step toward productive adult life . . . After a decade in higher education, I'm sure that even a modicum of risk to an institution would produce behavior change. If there's anything that motivates college administrators as much as money, its reputation, and getting a bill for a share of graduates' debt defaults would deliver a hit to both. The reaction in the K-12 world would be similar.
When a coffee pot, a lawn mower or a smartwatch fails to deliver as advertised, we don't hesitate to ask for a remedy, and we don't expect to be charged a second time. When, aside from public safety, the most important service we purchase from government breaches its warranty, why do we settle for so much less?"
Second, since accountability is not a significant priority for educators, what is?  You would think that proficiency in reading, in mathematics, in science, in the skills necessary for living would be the overwhelming priority for educational administrators and leaders.  For many educators, correcting these deficiencies is a priority, but for many others Diversity, Equity and Inclusion (DEI) are the priority.  DEI is embedded in many curriculums.  Indeed, Andrew Gutmann, founder of Speak up for Education, and Paul Rossi, co-host of Chalkboard Heresy, call DEI the "Woke indoctrination machine."  In a recent article, they reported on 108 workshops held virtually last year for the National Association of Independent Schools' People of Color Conference.  NAIS sets the standards for more than 1,600 independent schools in the US.  More than 6,000 DEI practitioners attended this year's event.  Here is a salient summary of what Gutmann and Rossi discovered at this recent conference:
"The path to remake schools begins with the word 'diversity,' which means more than simply increasing the number of students and faculty of color."  [The normal acrostic is BIPOC—black, indigenous and people of color.]  "DEI experts urge schools to classify people by identities such as race, convince them that they are being harmed by their environment, and turn them into fervent advocates for institutional change."
"Inclusion" gives focus to the intent of schools integrating into "every aspect of the school and every facet of the curriculum [an evaluation] through an anitbias, antiracist, or antioppresive lens."  One workshop was entitled, "Let's Talk About It!  Anti-Oppressive Unit and Lesson Plan Development."  Furthermore, all "school messaging must be scrubbed of noninclusive language, all school polices of noninclusive practices, all libraries of noninclusive books."  Finally, all schools must foster "belonging," which means that a school must be a "safe place"—code for "prohibiting any speech or activity, regardless of intent, that a Bipoc student or faculty member might perceive as harmful, as uncomfortable or as questioning their 'lived experience.'"
Equity and justice is the final aspect of DEI.  "NAIS obligates all member schools to commit to these aims in their mission statements or defining documents.  Equity requires dismantling all systems that Bipoc members of the community believe to cause harm.  Justice is the final stage of social transformation to 'collective liberation.'  The goal is to remake society into a collective, stripped of individualism rife with reparations."
DEI strategies take money, time and significant effort on the part of teachers, staff, administrators and even board members.  As more energy and resources are devoted to DEI training and programs, it is obvious and logical to conclude that the energy and resources for teaching reading, writing, math, and other skills will be sacrificed.  Mitch Daniels calls for accountability.  I believe it begins with an honest evaluation of DEI strategies, which are already a central aspect of most public schools and much of higher education.
In conclusion, I found it most interesting that in early December, Michael R. Bloomberg, founder of Bloomberg LP and New York City mayor, 2001-2013, pledged $750 million to charter schools.  His primary reason for doing so is that the public school system is failing.  He writes:  "Other nations are rising to this challenge and racing ahead, but we are moving backward, creating an economic and national-security crisis that will worsen over time.  Unless we have the courage to rebuild public education from the bottom up, we will continue to doom our most vulnerable to a life of poverty and, in too many cases, incarceration."  Charter schools, he argues, have more flexibility to manage staffing, curriculum, testing and compensation.  "This allows them to create a culture of accountability for student progress week to week that many traditional politic schools are missing."  He concludes that "we need a new, stronger model of public education that is based on evidence, centered on children, and built around accountability for all."
See Mitch Daniels, "Imagine if a lemon law penalized schools for rotten educations," in the Washington Post (15 February 2022); Andrew Gutmann and Paul Rossi in the Wall Street Journal (12-13 February 2022); and Michael R. Bloomberg in the Wall Street Journal (2 December 2021).