Sex Education In Our Public Schools: Confusion And Apostasy
Oct 19th, 2019 | By
Dr. Jim Eckman
| Category:
Featured Issues
,
Politics & Current Events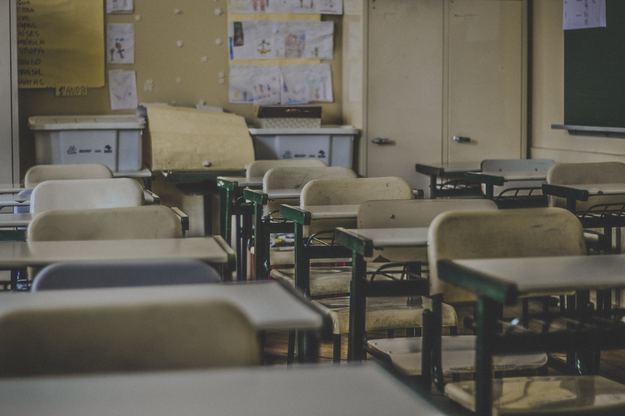 Recently, the American Psychological Association (APA) declared that "polyamory," "swinging," and "relationship anarchy" are "healthy and ethical."  The APA is a powerful organization that has a significant influence over how public school educators plan and write curriculum.  Will public educators who are educating and training the next generation of leaders in America, buy into this declaration?  [Remember that 86% of our children are educated in public schools.]  This is a critical issue, for as Abraham Lincoln said, "The philosophy of the school room in one generation, will be the philosophy of government in the next."
Cathy Ruse, Senior Legal Fellow and Director of Human Dignity at the Family Research Council, reports that "a California teacher . . . discovered the 'LGBT Consensual Non-Monogamy Task Force.' She was reviewing the state department of education's 'health' lesson mandates for the fall and stumbled across a term she didn't know. She went to look it up, and was led to the APA.  California instructs teachers to talk to youngsters about sex 'partners.' They are to avoid terms like 'boyfriend' and 'girlfriend' because 'some students may be non-monogamous.' This is in the lesson plan for 12-year olds."
To add to this quite stunning confusion, Ruse cites the California Revised Draft Health Education Framework (April 2019 revision, the final version comes out this fall).  She offers these highlights:
The California education department tells teachers that 14-year-olds "may have various gender identities and sexual orientations." Indeed, "there are an infinite number of ways an individual can express their individuality and sense of self."
Special emphasis is to be given to non-heterosexualways, however. "Teachers should affirmatively acknowledge the existence of relationships that are not heterosexual by actively using examples of same-sex couples in class discussions."  All of this is to ensure the classroom is a "safe environment."
California urges teachers to bring outside experts into the classroom. Provided they are "vetted." Planned Parenthood is apparently pre-approved, as it is given a special plugin the directives: "By the seventh and eighth grade, students are often more willing and eager to engage with guest speakers" from "local nonprofit organizations, such as Planned Parenthood."
"Polysexual" and "pansexual" are "common" sexual orientations for high schoolers, teachers are told. But they are to keep in mind that "gender and sexuality are often fluid and do not always fit neatly into these categories."
California schools aren't the only ones intentionally sexualizing kids. Northern Virginia schools are also used as "laboratories" for LGBT policy experimentation.
Ruse also observes that a mom in Fairfax "wrote to me" about the "thruples" and "quadruples" (rhymes with couples) her kids encountered at a Fairfax County high school. These are polyamorous groups of 3 or 4. "These groups are allowed to openly 'be together' (hold hands, kiss, wrap arms, etc.), just as standard couples are in the halls," she said.  She also told me there are "furries." Rhymes with insane. Poor souls who believe they are animals and self-identify as such. "This year, we have some cats and a fox."
Added to this astonishing confusion in sex education in America is a decision by Mattel Toy Company to produce a gender-neutral doll.  Time correspondent Eliana Dockterman describes the Mattel doll:  "The doll can be a boy, a girl, neither or both, and Mattel, which calls this the world's first gender-neutral doll . . . [will redefine] who gets to play with a toy traditionally deemed taboo for half the world's kids.  Carefully manicured features betray no obvious gender:  the lips are not too full, the eyelashes not too long or fluttery, the jaw is not too wide.  There are no Barbie-like breasts or broad, Ken-like shoulders.  Each doll in the Creatable World series looks like a slender 7-year-old with short hair, but each comes with a wig of long, lustrous locks and a wardrobe befitting any fashion-conscious kid:  hoodies, sneakers, graphic T-shirts in soothing greens and yellows, along with tutus and camo pants."  Why is Mattel doing this?   Recent research demonstrates the confusion of Gen-Z (born between 1995 and 2015): 81% of Gen-Z believes that a person should not be defined by gender, according to the J. Walter Thompson marketing group.  In fact, a recent New York Times survey showed that the most-liked response of Gen-Zers to "pick a name for yourself" was "Don't call us anything."  Among Gen-Zers there is not only confusion but an admitted lack of identity.  It is not an identity based on gender, sexuality or apparently any other category.  "Don't call us anything" is not a positive response.  Rather, it illustrates quite powerfully the identity crisis within those under 21.
What then is the answer to this identity confusion and the groundless sex education program in California's public schools? Clearly, embracing the pursuit of autonomy as the chief goal of life has only produced dysfunction, disorientation and confusion.  In terms of both gender identity and sexuality, confusion reigns.  The Bible offers a two-part solution to this crisis:
First, the solution to this identity crisis is found in Jesus Christ. There are two aspects of our identity in Christ:
(1) As humans, we are created in the image of God, which establishes our infinite worth and value as humans. It is the baseline for the value of humanity at every stage in development. That weighty truth establishes one aspect of our identity.
(2) The Bible also makes clear that when we place our faith in Christ's finished work on Calvary's cross, we are a "new creation, the old has gone, the new has come" (2 Corinthians 5:17). Our new identity is that we are "in Christ," a powerful and profound phrase used 242 times in the New Testament. The power of sin and the power of death have been broken (see Romans 6). When we place our faith in Christ, we are declared righteous by Almighty God (justification): Christ's righteousness has been imputed to our account. Further, we are adopted into God's family, with all the rights and privileges of being a joint heir with Christ (see Galatians 4 and Romans 8). God is now our heavenly Father and we are His children. We await the wondrous family gathering of all the brothers and sisters of God's family in His coming kingdom. Finally, we are being transformed into the image of Christ (Galatians 4:19, Romans 8:29). We now belong to Jesus, who bought us with the price of His shed blood and we are indwelt by His Spirit (1 Corinthian 6:19). Galatians 2:20 perhaps best summarizes our new identity in Christ: "I have been crucified with Christ and I no longer live, but Christ lives in me. The life I live in the body, I live by faith in the Son of God, who loved me and gave himself for me." The struggles, tensions and confusion about personal identity are resolved in Jesus Christ. To be "in Christ" is the vital center of the new identity offered by God.
The second corrective is a review of our Creator's view of marriage and sexuality.  The Creation Ordinance of God clearly connects the "image of God" concept with gender and human sexuality ("male and female He created them", Gen. 1:26-27) and the institution of marriage and the family (Genesis 2:18-25):  Marriage, as a "one-flesh" union, is monogamous, heterosexual and establishes a covenantal relationship (see Malachi 2:14).  It is also an archetype of Christ's relationship with His church (Ephesian 5:32).  Sexual intimacy within the marriage bond is intended by God to manifest the joy and fulfillment of other-centered sexual expression and love between a husband and wife.  It is the ultimate expression of femininity and masculinity within the marriage bond.  Sexual intimacy also enhances and strengthens the marriage roles so clearly pronounced in Ephesians 5:22-32 and Colossians 3:18-19.  The Song of Solomon and Proverbs 5:15-19 represent poetic expressions of sexual intimacy in the one-flesh union God creates in marriage.  They are to be read, enjoyed and celebrated by both sexual partners in a God-centered, Ephesians 5:32 marriage.
See Cathy Ruse, "Polyamory is for Pre-Teens in Public Schools. Oh, Really?" in The Stream (15 July 2019) and Eliana Dockterman, "It Can be a Boy, a Girl, Neither or Both," in Time (7 October 2019), pp. 40-47.