The Growing Surge Of Interest In The Occult
Jul 13th, 2019 | By
Dr. Jim Eckman
| Category:
Featured Issues
,
Politics & Current Events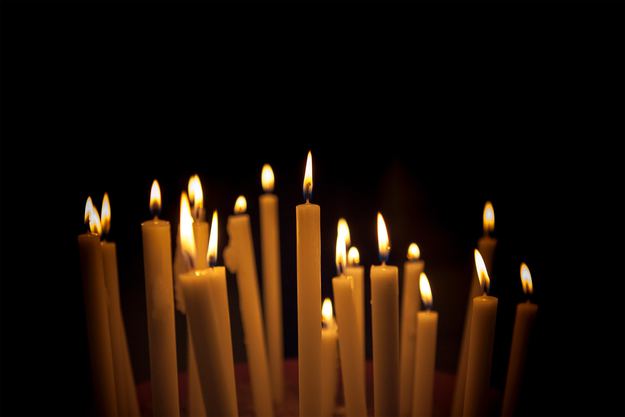 God's Word identifies a false kingdom, the kingdom of darkness, ruled over by Satan (meaning "adversary"), which parallels and challenges God's kingdom.  It is a kingdom with false philosophies (Colossians 2:8), false religions (1 Corinthians 10:19-20), false ministers (2 Corinthians 11:14-15), false doctrine (1 Timothy 4:1; 2 Peter 2:10) and false Christs (1 John 2:18, 4:3).  Satan is therefore leading a rebellion against God.  The salient issue in this rebellion is who has the right to rule the universe—God or him?  Apparently, one-third of the angelic host joined Satan is his rebellion.  Humanity has also joined this rebellion (see Genesis 3) and, before we trust Christ, we are citizens of Satan's kingdom.  It is only when we place our faith in Christ that we are "delivered from the domain of darkness" into "the kingdom of His beloved Son" (Colossians 1:13).  The Bible refers to Satan as our adversary (1 Peter 5:8) and our enemy (Matthew 13:39) and pictures his followers as an organized and powerful army (Ephesians 6:12).
Although the Bible is silent regarding the specific origin of demons, the most reasonable deduction is that they are fallen angels.  When Satan rebelled, he drew a significant number (probably one-third) of the angels with him (see Revelation 12:4 and Matthew 25:41).  Scriptural passages link Satan to fallen angels in Matthew 12:24; 25:41 and Revelation 12:7.  Since they are so numerous, Satan's power is practically ubiquitous.  The demons are highly organized as a great army over which Satan is commander-in-chief (Ephesians 6:11-12).  The base of operations for this army is not hell but the "heavenly realms" and earth.
The Strategy of Satan and His Minions:
They oppose God and His people.
They slander God and His people—see Genesis 3:1-5; Job 1:9-11; Revelation 12:10.
They deceive the unsaved and try to deceive Christians—see Revelation 12:9; 2 Corinthians 4:4; 1 Timothy 4:1.
They plant evil thoughts into the minds of people—see 1 Chronicles 21:1; Matthew 16:22, 23; Luke 22:3; Acts 5:3 and they play a role in false teachings—2 Peter 2:1, 2, 10, 13, 14, 18.
They take over the personality of some people—see the Gergessa men in Matthew 8:28 and other instances during Jesus' public ministry—Matthew 17:14-21; 10:1 and Luke 7:21.
They influence national leaders—see Satan as "ruler of this world" (John 12:31; 14:30; 16:11) and as "god of this age" (2 Corinthians 4:4); also Daniel 10:10-21 in ancient Persia and Greece.
They play a role in human illnesses—mute, blind, deformed, convulsive and insane (Matthew 9:32-33; 12:22; 17:15-19; Luke 13:11-17. Paul referred to his ailment ("thorn in the flesh") as a messenger from Satan.
They try to pervert the doctrine of grace—1 Timothy 4:1-5; 2 Corinthians 11:3
They try to distort the biblical view of Jesus Christ—1 John 4:1-3.
With the above as some biblical background, there is much evidence that the occult (the realm of Satan) is undergoing a revival in American civilization.  Consider these examples:
According to a 2018 Pew poll, 29% of Americans say they believe in astrology. This figure exceeds members of mainline Protestant churches.  According to a National Science Foundation survey, 18- to 24-year olds say that astrology is somewhat or very "scientific."  Furthermore, online horoscope sites are booming.  Stella Bugbee, editor of The Cut, told the Atlantic that in 2017 the typical horoscope got 150% more traffic than it did the year before.
Witchcraft is growing in America as well. In 1990, only 8,000 Americans self-identified as Wiccans.  By 2000, there were over 134,000.  Today, along with neo-paganism, that number exceeds a million.  David Brooks, citing several sources, concludes that "Wicca . . . is technically the fastest growing religion in America."
Columnist David Brooks also argues that "The third rising spiritual force is mindfulness, which seems to be everywhere. The fourth is wokeness, what some have called the Great Awakening.  [Tara, Isabella] Burton's essay [in The American Interest demonstrates] how astrology and witchcraft have become important spiritual vocabularies within parts of the social justice movement.  In March, she wrote, Alexandria Ocasio-Cortez shared her birth time with the astrologer Arthur Lipp-Bonewits, who then shared her birth chart with the world, creating an online sensation. 'AOC's Aries Moon indicates that she's emotionally fed by a certain amount of independence, self-determination, and spontaneity,' Jeanna Kadlec wrote in Allure."
Brooks also cites another extraordinary example: During the Kavanaugh hearings, 13,000 "resistance witches" cast a hex on Brett Kavanaugh.  "There is now a plethora of guidebooks for how to use astrology and witchcraft to advance left-wing causes.  They have names like 'Magic for Resistance: Rituals and Spells for Change' and 'The New Aradia: A Witch's Handbook to Magical Resistance.'"
Brooks is certainly correct in arguing that these movements are "simply to find a way to be spiritual.  People are saying we live in a more secular age, but secularism never really comes.  Humans are transcendent creatures who have spiritual experiences and instinctively appeal to supernatural powers."  The occult also partially fulfills the desire to live in community but "without having that creed impinge on your individual autonomy."  A growing number of Americans identify as themselves as "spiritual but not religious," a trend that tracks with the practices of meditation and astrology.  Perhaps that is why podcasts, now widely available, explore belief systems without reinforcing stereotypes of religious dogma.  Here are a few examples:
Krista Tippett's "On Being," which posits a program not tied to any particular belief system or denomination. It explores what it means to be human and live well.
Oprah Winfrey's "SuperSoul Conversations" closely aligns with "mindfulness," which encourages listeners to "take time to be more fully present" and "more connected to the deeper world around us."
The confusion and dysfunction of our Postmodern culture are driving people to the occult with all of its facets and complexity.  As Brooks so wisely observes, people cannot live with a totally secular worldview.  There is more to life than just the material world.  But the spiritual world they seek is not that of Jesus Christ, but of His archenemy, Satan.  We who represent Jesus Christ must be aware of the growing manifestations of the occult.  To do so, we must dress each day in the Whole Armor of God, detailed in Ephesians 6:10-20, which summarizes the positional truth of the believer in Christ.  The purpose of the Armor is "that you may stand against the schemes of the devil.  For we do not wrestle against flesh and blood, but against the rulers, against the authorities, against the cosmic powers over this present darkness, against the spiritual forces of evil in the heavenly places" (vv.11-12, ESV).
See David Brooks in the New York Times (11 June 2019) and Emma Dibdin in the New York Times (23 June 2019).