Thinking Biblically About The Mounting Crisis Of Suicide
May 11th, 2019 | By
Dr. Jim Eckman
| Category:
Culture & Wordview
,
Featured Issues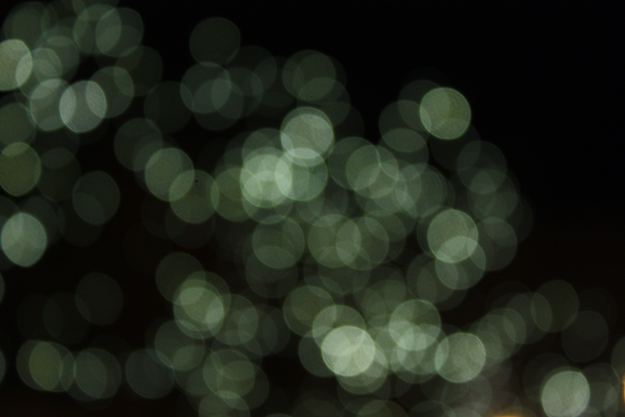 According to the American Foundation for Suicide Prevention, citing statistics from the Centers for Disease Control and Prevention (CDC), suicide is the tenth-leading cause of death in the United States.  In 2017, there were 47,126 suicides and nearly 1.4 million suicide attempts.  The CDC estimates that self-inflicted deaths and injuries cost the US approximately $70 billion a year in direct medical and work-loss costs.  Between 1999 and 2017, the age-adjusted rate for suicide in US increased 33%.  For young people ages 10 to 34, suicide is the second leading cause of death behind unintentional injury, according to Deborah Stone, CDC behavioral scientist.  For those between the ages of 34 and 54, suicide is the fourth leading cause behind cancer, unintentional injury and heart disease.
Theologian Wayne Grudem reports that since 2000, the suicide rate among US white males has risen approximately 12.0 per 100,000 in 2014, and constitutes the highest rate of suicide among adults.  However, there has also been a sharp rise in suicides involving middle-aged and young women.  The rate for middle-aged women rose 63%, from 6 to 9.8 per 100,000, from 1999 to 2014.  Over the same period, the number of suicides increased among all racial groups except black males.  Worldwide, the World Health Organization (WHO) reports that an estimated 804,000 people committed suicide in 2012, for a global age-standardized suicide rate of 11.4 per 100,000.  Over the past 45 years, global suicide rates have risen by 60%.  WHO estimates that one person dies by suicide every 40 seconds somewhere in the world.
What is the cause of suicide?
Psychiatrist Amy Barnhorst writes that "According to a 2016 study, almost half of people who try to kill themselves do so impulsively. One 2001 study that interviewed survivors of near-lethal attempts (defined as any attempt that would have been fatal without emergency medical intervention, or any attempt involving a gun) found that more than roughly a quarter considered their actions for less than five minutes.  This doesn't give anyone much time to notice something wrong and step in."
A major cause is of course mental illness, which leads to despair and severe, clinical depression, which causes the hopelessness that fosters the decision to end one's life.
A 2015 study of data from 27 states discovered several circumstances that were more likely in suicides not connected to mental illness: 45/1% had relationship problems or a loss; 50.5% had life stresses; and 32.9% had a recent or pending crisis.
From a biblical perspective, one cannot rule out Satan as a cause for suicide. How can I argue this?  It is important to remember the humans alone are created in the image of God.  Thus, Satan hates humanity and seeks to destroy humans in any way he can.  In addressing the Pharisees in John 8:44, Jesus states of Satan:  "You are of your father the devil, and your will is to do your father's desires.  He was a murderer from the beginning, and does not stand in the truth, because there is no truth in him.  When he lies, he speaks out of his own character, for he is a liar and the father of lies."  In the very vulnerable times in a human being's life, Satan will do everything he can to persuade the vulnerable to commit suicide.  In contrast, God promises that there is always another option:  "No temptation has overtaken you that is not common to man.  God is faithful, and he will not let you be tempted beyond your ability, but with the temptation he will also provide the way of escape, that you may be able to endure it" (1 Corinthians 10:13).  Grudem quotes John Frame:  With respect to this verse, "God never forsakes his children.  He never leads them to a situation where sinful self-destruction is the only option."
Is suicide a sin?  Based on the sanctity of human life principle found in Exodus 20:13, we must conclude that suicide is a sin.  Furthermore, Scripture never views suicide in a positive manner.  The three major passages that detail a suicide are Saul (1 Samuel 31:3-5); Ahithophel (2 Samuel 15:12, 31 with 2 Samuel 17:23); and Judas (Matthew 27:3-5).  Samson's death in Judges 16:28-30 is characterized as a deed in the context of war against the Philistines, for in his death Samson killed more Philistines than he had as he fought them in life.
Is suicide forgivable?  For the believer, absolutely.  Justification by faith is a forensic declaration of "not guilty" and a declaration that we are righteousness.  Thus, in God's eyes, Christ's righteousness is now our righteousness (the argument Paul makes in Romans 6).  To be "in Christ" marks our new identity; we are "new creatures in Christ" (2 Corinthians 5:17).  Romans 8:38-39 remains one of the most powerful summaries of our position in Christ.  God in His grace justifies us and our enteral destiny is firmly established.  God's mercy and compassion are real, even in the immense tragedy of a suicide.
Historically, the Roman Catholic Church had taught that a victim of suicide would be denied a funeral Mass and a Catholic burial.  In effect, according to Catholic theology, their salvation would be in jeopardy.  In 1983, that article of canon law was rescinded and now a suicide victim can have a funeral Mass and can be buried with the full ritual of a Catholic burial, including being buried in a Catholic cemetery.  Many Catholics today, however, still hold to the historic position of denying suicide victims these Catholic rituals.
Suicide remains one of the most difficult tragedies to process for a Christian family.  Guilt and the feeling—"I-should-have-seen-this-coming.  What did I do to cause my loved one to do this?"—often reign supreme.  Such sentiments are understandable and real.  But, due to the complexity of reasons as to why someone commits suicide, it is impossible to assign singular blame for the tragedy of a suicide.  God's grace and mercy are sufficient for families and loved ones.  If a loved had a personal relationship with God through Jesus Christ, they are in heaven.  Romans 8:38-39 must resonate with the family of a suicide victim.  If there is evidence of clinical depression or if there is talk of suicide in a loved one's life, Christian counselors can provide real help for someone struggling with clinical depression or a bi-polar illness.  Christians should never be afraid to seek the prayer support and help of pastoral leadership and friends in their church.  There is also the National Suicide Prevention hotline at 1-800-273-8255, which can provide professional help and direction in times of crisis.
The scourge of suicide cannot be ignored.  This growing tragedy reflects the despair and hopelessness that can accompany living in a broken, fallen world.  The church of Jesus Christ must be sensitive to this growing need and be ready to provide help, counseling and direction to mental health professionals who can be valuable in times of personal calamity.  As Jesus consistently evidenced "compassion," so must His church.
See Jo Craven McGinty in the Wall Street Journal (20-21 April 2019); Amy Barnhorst in the New York Times (28 April 2019); and Wayne Grudem, Christian Ethics, pp. 606-613.